Tile and Grout Cleaning Canberra
Book A Service
Tims Tile Cleaners Canberra: Tile And Grout Cleaning With Professional Touch
Want a remarkable Tile and Grout Cleaning Service in Canberra? Tims Tile Cleaning Canberra is the best option. We give a variety of tile and grout cleaning Canberra services at a reasonable price. We are the most famous company to give our customers hassle-free tile cleaning service. All our top-notch tile floor cleaning services are available at an affordable price. Our local tile cleaners have the best methods to clean your tiles. There is a variety of tiles that we clean. For example ceramic tiles, porcelain tiles, Marble, Faux Wood, Mosaic, Terrazzo or Natural stone. We use the best solutions to make your tiles look new.
Professional Exterior Cleaning
Kitchen Makeovers
Terracotta & Slate Sealing
Epoxy Grouting
Slippery Floor Treatment
Silicone Seal Replacement
Tile & Grout Cleaning
Tile, Grout & Stone Sealing
Glass Restoration & Protection
Grout Colour Sealing
Bathroom Makeover
Also, we use the most modern tools to clean your tiles and provide you with the best value and benefits of cleaning tile and grout. We have powerful scrubbers that remove the dust even from the corner. Hence you can count on us anytime for tile and grout cleaning Canberra services. We always give the finest service to make your tiles look new. Hence to schedule a booking you can simply call us at 02 6105 9869. We are always happy to serve you. So call us as soon as possible. We can also give you an emergency tile cleaning service.
What Is The Need For Hiring A Professional Tile Cleaning Company In Canberra?
There are many stubborn stains that do not remove even if you mop regularly. And as time passes it becomes more dogged it's time to look for a professional floor cleaning company in Canberra. DIYs methods do not effectively remove the stains. Or else it may require a lot of time and effort if you go for home remedies. If you need a quick and effective tile-cleaning service. Then it is time to call a professional. It is not easy to clean the tiles, especially with one having a rush. Thus for the safest and the most effective cleaning we have the perfect team of Tile and Grout Cleaning Canberra. With expertise and high technology, we make tile cleaning easy and the best. We bring back the shine of the tiles and make them look new as we are trained and certified for Handle wall and floor tiling materials which is what makes us the best among all.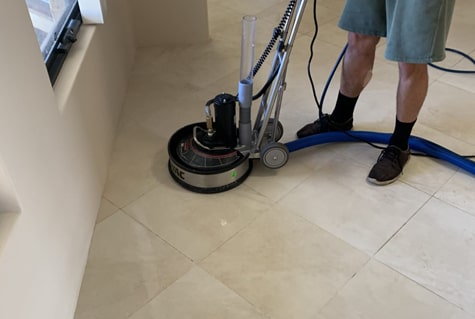 We Offer Below Tile and Grout Solutions in Canberra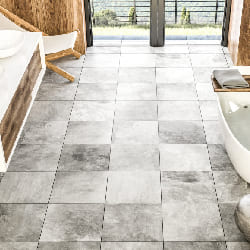 Floor And Wall Tiles Cleaning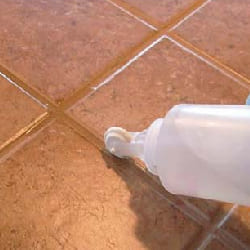 Grout Sealing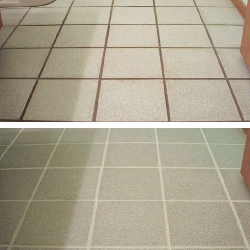 Grout Recolouring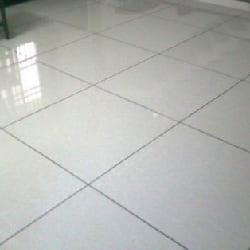 Epoxy Grouting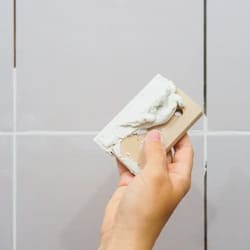 Tile Regrouting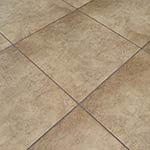 Stone Polishing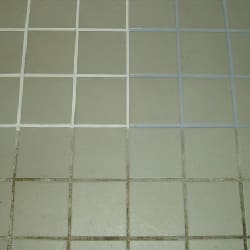 Grout Restoration or Colour Sealing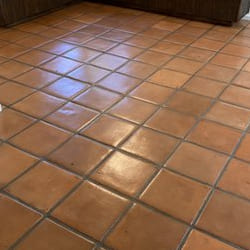 Tile Restoration
Indoor And Outdoor Tile Types That We Clean
Are you looking for an Indoor or outdoor tile and grout cleaning or urgent need of an onyx bathroom tile cleaning or roof tile cleaning? Call Us. In addition to onyx tiles, we clean other tiles like:
Slate tiles
Quarry tiles
Marble tiles
Travertine tiles
Ceramic tiles
Porcelain tiles
Granite tiles
Sandstone tiles
Mosaic tiles and
Limestone tiles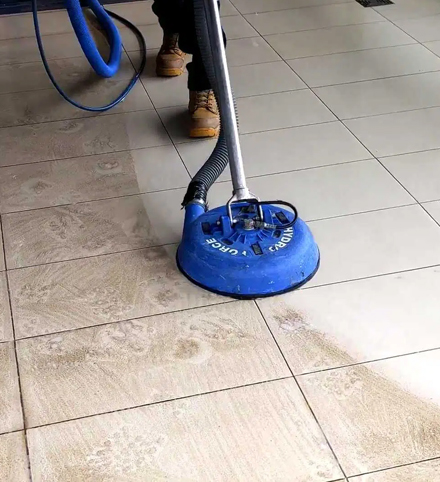 Why Calling Us For Tile And Grout Cleaning Services in Canberra

No.1 Cleaning Methods And Tools

Timely Service

Service Affordability

24*7 Hour Bookings

Licensed Experts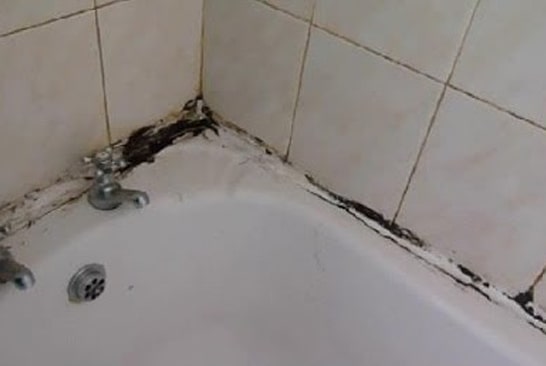 Clean Grout in The Shower
Always maintain a clean and orderly bathroom. Tiles in a bathroom may show dirt and grime quickly. Therefore, you should always make sure they are spotless. Losing the lustre and glimmer of your tiles is a regular occurrence. Eventually, the chemicals in the cleaners you employ to keep your tiles sparkling will fade their appearance. This makes cleaning a very difficult task.
Let's take charge here. For the finest Shower Tile and Grout Cleaning in Canberra, call us. Our grout cleaning company guide will make it simple for you to restore your shower tiles' original lustre. We use reliable and efficient techniques to clean tiled surfaces. If you choose us, your shower tiles and grout will be cleaner and shinier as promised.
Clean Floor Grout Without Scrubbing
To get floor tile and grout cleaning Canberra services without scrubbing (or with minimum scrubbing), go for our hydrogen peroxide cleaning. Hydrogen peroxide and baking soda seem to be the most effective combination. Foaming up when combined, these two substances are an effective stain remover and grout brightener in one.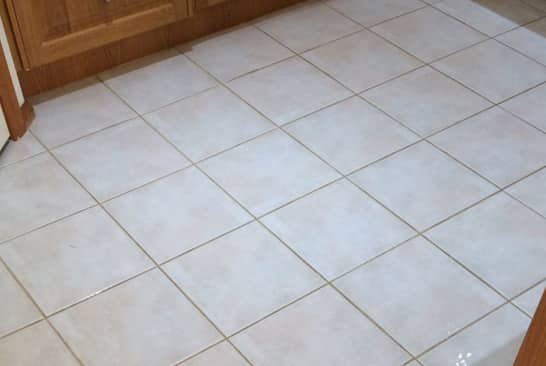 Various Tile And Grout Cleaning Services We Provide In Canberra
We have the best methods to bring back the colour and shine of your tiles. Our professional Tile and Grout Cleaning is the best in Canberra. Have a look at a few of our services that save you time and effort. Also, which are pocket friendly.

Shower Tile Cleaning and Resealing
We know the greasiness of tiles and the difficulty in cleaning them. Therefore if you need shower tile cleaning services. Do not search elsewhere and engage the Tile and Grout Cleaning Canberra service team now. By hiring us you may save expense, time, and energy with our specialized services.

With the help of our advanced machinery and expertise in cleaning tiles and grout for years. We are able to provide you with tile regrouting assistance. As you know different types of tiles need a different regrouting method. Our education has made us compatible with doing everything. Choose us right away since we offer a variety of services and approaches to achieving the aim.

Scrubbing the tiles harshly can vanish away the shine of your tiles. Or you might have used a harsh chemical that loses the shine of your tiles. Simply reach us with any tile-related issue. Our Tile and Grout Cleaning Canberra team even offers tile sealing. Which resists the lustre of your tiles. Making it look new and shiny.

Floor Cleaning and Buffering Service
It is important to give tile buffering service after cleaning. Thus, for the greatest and most persistent floor polishing and cleaning services, reach our tile grout cleaning Canberra experts. Our experts in Canberra have years of expertise to provide the best services.

Efflorescence is perhaps the most typical problem we see. This develops as a result of saltwater and soap scum buildup. if you need to remove it and want to restore the appearance of your tiles and grouts. It is appropriate to use our tile steam cleaning services. We use quality solutions to give you the best results.

Tims Tile and Floor Stripping
Uncontrolled leaky tiles and grouts can cause serious problems including unpleasant odours and mould growth. Which in turn causes a poor atmosphere and sickness. Our customers in Canberra receive the greatest tile stripping solution from our Tile Cleaning Canberra staff. Since we know that it is a serious emergency issue. Therefore we are available to serve you. Thus feel free to hire us. We will not charge extra for emergency situations.

Concrete Sealing
A competent tile and grout cleaning company must be hired for tile sealing. To repair the loose sealing, we utilize the finest penetrating adhesives. Which holds the tiles together by maintaining the integrity of the tiles and grout. This is the best approach we use while tile and grout cleaning

A proper tile and grout cleaning will increase the life of your tiles. We use the tile steam cleaning method to professionally clean the tiles. This removes all the dust and dirt which was accumulated for so long. Also, our service cost is low. Therefore you can easily employ us whenever needed. We are always happy to help you.

Grout is a porous material that can easily absorb dirt and stains, so it's important to clean it regularly to maintain the appearance of your tiles and prevent the buildup of bacteria and other contaminants. We provide professional grout cleaning services.

Stone polishing is a process that involves using specialized tools and equipment to smooth and shine the surface of natural stone surfaces such as marble, granite, and limestone. We have the best tools and plans for stone polishing.

If you want to hire a team that gives the end result in a smooth, shiny, and polished Travertine surface that looks and feels like new, then you can trust us. Our services are offered by professionals that specialize in the restoration and maintenance of all tile surfaces.

We have a team for hard surface cleaning services to restore the natural beauty and lustre of your floor, as well as to protect it from future damage. In addition to cleaning, we also offer services such as sealing and polishing to enhance the appearance and longevity of hard surfaces.

We have a porcelain tile cleaning service that involves the cleaning and maintenance of porcelain tiles in a home or business. This can include removing dirt, grime, and stains from the tiles, as well as sealing and polishing them to protect them from future damage.

Terracotta tile cleaning
We have a Terracotta tile cleaning service that involves cleaning and maintaining the appearance of terracotta tiles. Our service is typically performed by trained professionals who have the knowledge and equipment necessary to effectively clean and maintain terracotta tiles.

sand stone cleaning
This can be done by hand or with the use of specialized machines, and it typically involves using abrasives, polishes, and other chemicals to remove scratches, stains, and other imperfections from the stone surface. Our team does it perfectly.

Limestone Cleaning
We have a professional service that involves the cleaning and maintenance of limestone surfaces, such as floors, walls, and countertops. This service typically involves the use of specialized cleaning products and techniques to remove dirt, stains, and other build-ups from the surface of the limestone.
Tims Tile Cleaners Canberra
Clinically Better Choice, Kills 100% Germs
Highly recommended and equipped with state-of-the-art equipment and the best team of cleaners, we are here at your service 24*7 hours. Get in touch with us today to know more.
Specialized in Both Residential And Commercial Tile And Grout Cleaning Services
We have a group of professional tile cleaning teams who can serve both commercial and residential properties. Our staff take special measures to clean your tiles properly. Tile steam cleaning, floor polishing, tile stripping, stain and mould removal or grout recolouring are the few services we provide. Our experts visit your place and properly inspect the area. According to the examination we suggest you for different tile cleaning services. You may engage our service without any fuss at a low cost. Since we provide our Canberra clients with the most cutting-edge tile and grout cleaning services. We are able to give you emergency and same-day service too. Since we are locals of Canberra.
Moreover, we never charge extra for any of our services. Thus, no matter whether it is a school, hospital, cafe, office or private house. We will reach you everywhere and provide you with the best service. So call us right now if you want to turn your tiles brand new.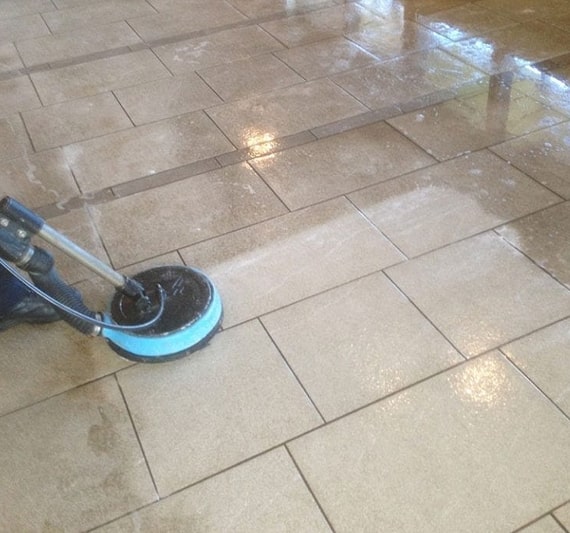 The Method We Use To Clean Tile And Grout In Canberra, ACT
We follow the modern protocol for Tile and Grout Cleaning Canberra service. Our latest methods help to clean your tiles in a quick manner with the best outcome. So have a look at the procedure we follow.
Our Tile Cleaning Canberra team start by correctly organizing the furniture in the clean space.
The essential inspection to identify the kind of tile and grout will next begin. This ensures us about the dullness of the tiles. And therefore we scrub your tiles accordingly.
Applying efficient and ecologically friendly solutions is the next stage. These are the best tile cleaning solutions that remove the paleness of tiles giving them a fresh and new look.
Furthermore, if the stains are very difficult to remove. Specialized cleaning equipment is used to start the thorough cleaning procedure.
During the cleaning process, we make sure the gap between the two tiles is properly cleaned. Since it is the major spot where the dust accumulates.
The tiles will then be cleaned and deodorized by our personnel to restore their fresh, clean appearance.
Additionally, we do a post-cleaning inspection to confirm our work.
Why We Are Well-Known for Cleaning Tiles And Grouts In Canberra?
Cleaning tiles and grouts are more difficult than cleaning your everyday textiles. Tiles and grouts are expensive and should not be bought frequently. DIY techniques frequently cause your tiles harm, which lowers their durability. Therefore, we advise our clients to assign this duty to our tile cleaning Canberra specialist. The following are some justifications for selecting our grout cleaning company to clean your tiles and grouts:
We have extensive tile and grout cleaning experience.
Our experts employ efficient tile cleaning methods that are modern and productive
The costs for tile cleaning in Canberra are extremely affordable.
We have a dependable and skilled Tile Cleaning Canberra team.
Our specialists are Canberra natives. Therefore we can provide you with emergency and same-day service at no additional cost.
We help your tiles and grouts last longer with unique methods and safe solutions.
High-end sanitizing is used here.
The tile cleaning agents we use to remove tile stains are absolutely natural.
Bookings are accepted any hour of the day and night.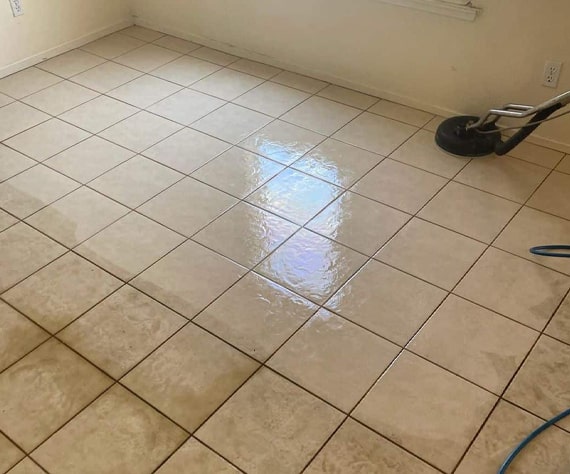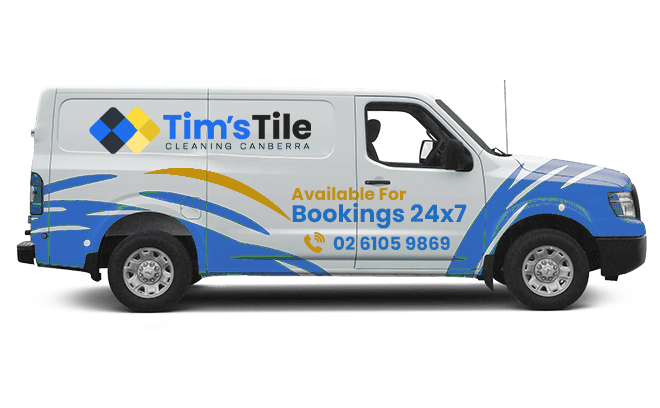 Tims Is Verified Tile Cleaning Company in Canberra
Braddon, ACT, 2612, Australia
Hours of Operation : Mon-Sun 6:00 AM – 9:00 PM
4.7 out of 5 stars (based on 3 reviews)
FAQ's on Tile And Grout Cleaning Canberra
Tiles, whether porous or smooth, benefit most from tile steam cleaning. Dirt, filth, and grease are easily dislodged by the hot steam, which also gets into the cracks and crevices of these otherwise hard-to-clean surfaces.
The tile cleaning Canberra experts use a solution of one part white vinegar to two parts water. If you've been having trouble getting the grout clean and want to try a more cost-effective alternative to Ph-neutral cleansers, this approach is worth considering. As a result, you may return your grout to its natural colour by utilizing this tile grout cleaning Canberra technique.
A tiled floor or wall is not complete without first having the grout sealed. Grout sealing has several benefits, including prevention of mould and mildew development, reinforcement of grout, and reduction in wear and strain.
Our professional tile cleaning experts in Canberra utilize a solution of white vinegar and water, which, believe it or not, is a 1:1 ratio. Try this instead of shelling out for pricey Ph-neutral cleaners if you're having difficulties getting the grout clean. Therefore, this expert tile cleaning Canberra method will allow you to restore the original white colour of your grout.
Reviews
One of the best and most reasonable services
This company offers a fantastic service from booking to cleaning. The professional gave me a few pieces of advice on how to maintain tiles and grouts. He cleaned my tiled floors beautifully and charged less. I highly recommend it!
Best steam cleaning company
I was so frustrated with my tiled floor because of germs, dust, and other irritants. The experts of this company used steam cleaning for cleaning tiles and solved my problems. My floors look beautiful and smell great now. Thank you so much!
Great tile sealing technique
My tiles were looking so bad and smelled disgusting. But thanks to this company. The employee was an expert and uses the steam cleaning method to remove stubborn stains and smells. My tiles were sealed as well. Now the floors are looking pretty and smell great. Fantastic job!